2017 Theme: culinary movies
Most movies draw viewers in by appealing to us through sound and images. Culinary movies, however, have almost a synesthaesic power - we can almost taste the delicious food on the screen. The 2017 Cafe Davis season draws inspiration from 12 different food-related movies. We won't be screening the movies, but we hope to dish up an experience that still satisfies your taste buds!
---
RSVP POLICY
You and only ONE GUEST are invited (plus however many kids are planning to tag along). If a reservation is for 4, we're going to assume you are bringing 2 adults and 2 children. Don't end up sitting at the kids' table eating chicken nuggets. For example, if you want to come with 3 other adults, two reservations are needed, each one for 2 people. There are no guarantees that your preferred date will be available. If you have any questions,
let us know
.
---
Powered by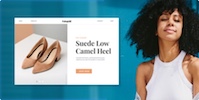 Create your own unique website with customizable templates.
Photos used under Creative Commons from Mr.TinDC, stu_spivack, Pug Girl